Lithuania, a small European country is home to nearly 50 higher education institutions. The literacy rate of the Lithuanian population is 100%, and school attendance is higher than the European Union average. Lithuania offers a unique blend of multicultural influences, with a complex past and modern, cosmopolitan student cities. Home to one of the fastest-growing economies in the European Union, Lithuania offers lower living costs than many Western European countries, and its people are some of the most bilingual and well-educated in Europe.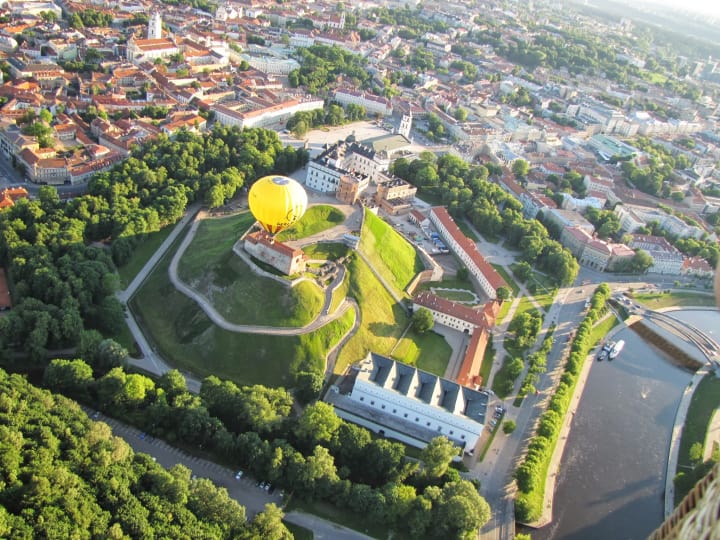 Lithuania also has one of the fastest growing economies of the Baltic countries over the last two decades. Despite its rapid modernization and economic growth, Lithuania provides international students an opportunity to study in one of the best preserved medieval countries. There are over 2000 buildings representing the characteristics of early Eastern Europe. With both a comfortable climate and a perfect balance between cities and rolling landscapes, Lithuania is a treasure among Eastern European countries.
Lithuania has a long-standing tradition of higher education and offers a warm environment for foreigners. A wide variety of Lithuanian universities and schools of applied science offer more than 350 study programs taught in English, that foreign students could choose from. The cost of living in Lithuania is lower than in many other European countries. This makes Lithuania a perfect place to study abroad if you're on a student budget, or want to save money and take full advantage of everything the country has to offer.
The official language of Lithuania is Lithuanian. Degrees at Lithuanian institutions are offered in Lithuanian and English. It is more common to find postgraduate degrees taught in English. If you choose to study in a non-native language, you will probably need to provide evidence of your language proficiency. If you do not meet the required standard, your institution may offer language courses to help you improve. Even if you are able to study in English, you should make an effort to learn as much Lithuanian as possible. Communicating with locals and other students is the perfect way to practice. This is a skill that will look great on your CV/resume!
You must have got a lot of new information from this one article but trust me, there is a lot more to Lithuania that you can know only once you step into that beautiful land. Come partner with UA Networks and recruit qualified students who dream to study here and prove their future to be a living success.