The American College of Healthcare Executives calls healthcare management a "hidden" career, since it is one of the last things to come to mind when most people think of medical services. Although the work of professionals in healthcare administration occurs behind the scenes, their worth is undeniable. In fact, healthcare administrators have tremendous influence on the availability, accessibility, and quality of healthcare in our nation's communities.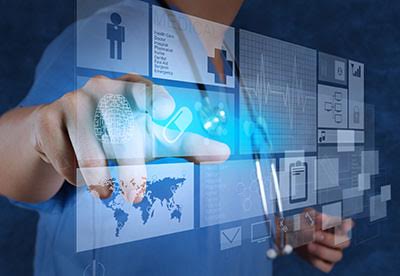 Today, Healthcare managers and administrators are at the heart of the business side of healthcare, as they're in charge of budgeting, scheduling and seeking out ways to improve patient care. This profession will leverage your stellar organizational and communication skills while allowing you to make a difference in the lives of others.
The Healthcare management course aims to provide a high-quality approach for existing and aspiring managers, clinicians and executives in the healthcare sector. The course is based on management theory and concentrates on examples to help understand and manage the health care industry. With this one can become a specialist in the field of health care management. Possible specializations within this field among others are health and economic policy, health legislation, public health or market and industry analysis. These specially designed modules give students a thorough understanding of basic management disciplines and particular aspects of health care management.
Studying Health Care Management allows you to start a career in various work fields such as Management of hospitals, Health office, Health insurance, Research and science, Management functions in health care services and much more. The good news about launching a career in healthcare management is that you don't have to remain in the same position forever. This field offers ample opportunities for job advancement. Depending on the size of the facility, most healthcare managers have plenty of chances to prove their worth and move into a more responsible and higher paying positions.
You don't have to be on the front lines of healthcare to work in an industry that saves lives on a daily basis. Earning a Healthcare Management degree is your first step toward working your way up the ranks of the administration of a healthcare facility. From there, you'll be eligible for these types of advanced positions—but it's up to you to make the most of the opportunities a Healthcare Management degree may offer you. Thus, come join UA Networks to recruit well qualified students for this highly sought after course and attain large increase in your business more than you ever expected.