Studying abroad is a life-changing experience and so, before you plunge into the first destination that pops in your mind, sit back and research. It is crucial to weigh all the pros and cons of a country where you plan to further your career.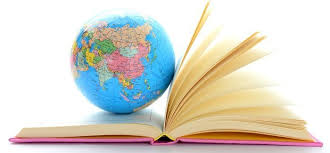 Students often face a dilemma when choosing a country to pursue their education in. While the decision of choosing a location can be overwhelming for some, it is important to find a location that caters to one's interests. Different destinations have different educational structures, which may or may not be in sync with your thought process. Check for the teaching pedagogy followed in the classrooms. Take some time to figure that out and choose the best approach.
Choosing which course you want to pursue is the foundation to start with – identify the course of preference by listing down one's interests and strengths. Research extensively on the modules, program and its duration offered for the preferred subject. And while deciding at it, ensure to explore employment prospects and long-term benefits as well. Understand the industries that are open to explore employment opportunities once one has completed the program. Take into account the countries that have maximum avenues for students undertaking the chosen course. Check how strong is the destination in your industry base and if any level of industrial training is available.
Next, one of the most important questions that one needs to ask oneself is, how long do I wish to study abroad for? There are a range of program lengths available overseas, choosing one that meets the requirements and fits into the budget are factors that need to be considered when applying for an education abroad.
It is essential to consider the overall expense involved in studying at a particular destination. When calculating the costs, don't forget to consider ancillary expenses such as accommodation, utilities, transportation, etc. Consider the duration of one's course as that'll majorly affect the overall cost of studying abroad. Thus, these are few of the reasons to look into before choosing the perfect destination for one's future studies. Being a part of UA Networks, you can attain large number of well qualified students and help many of them on choosing the right destination for their International studies.