Berlin is the capital and biggest town in Germany. This busy metropolis is one of the best locations you can choose to study overseas with many universities, its multicultural town life, varied cultural offerings and an exciting start-up scene. Berlin is home to some of the best universities in Europe.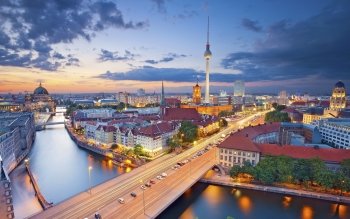 Are you looking at some of the best universities in the globe for higher education? Then Berli n won't deceive you! Being a famous study location country, lots of young learners from various colleges, cultures and nations come to pursue their education thus making student life absolutely lively and interesting. Berlin's international student community improves your likelihood of meeting individuals from your home nation and learning about distinct cultures as well!Although it's located in Europe and capital of one of the most prosperous countries on the continent, it is still one of the least expensive countries for student education. Compared to New York or London, Berlin is said to be five times less expensive on average. Berlin also is a city of young people and students. Many young Germans want to come to Berlin for their studies and there are also a lot of foreign students coming to Germany and get excited for the atmosphere and the attitude towards life they find in Berlin.
Higher education is primarily financed by the state in Berlin and is literally free for both national and foreign learners.
It's the Start-up Capital of Europe
It's a City of the Arts
The Endless Travel Opportunities
The Low Cost of Living
It's Highly International
Take advantage of this opportunity and gain valuable experience while studying abroad with UA Networks! Students will be able to get to know another university system and view your subject from a new angle. And will also get the opportunity to immerse themself in the culture and language of another country and develop the intercultural competence – an ability that is indispensable in an increasingly globalized work environment. Furthermore, by studying abroad they can establish contacts and expand their international network. UA Networks partner with Berlin University which offer study fields like bachelor, Master and MBA. Register and attain increased International student recruitment.