Students from all over the world, with a diverse and multicultural community, find a Bachelor of International Business in the Netherlands can be a rewarding experience both academically, socially and professionally. In the Netherlands, there are top-notch business programs with world-class teachers who teach through inventive and interactive methods. A Bachelor's degree in Dutch International Business can be an exciting first step towards a successful business career.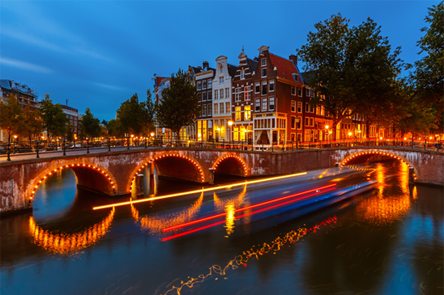 An International Business Degree in the Netherlands is intended for students pursuing an international career. Students can acquire a solid business base with core business concepts such as marketing, management, accounting, human resources, and law, focusing in international business- specific areas such as global management, international marketing, foreign culture, and languages. The one who completed International business degree in Netherlands must be thinking the following questions on their mind:
Would my Dutch university business degree be recognised in the UK? If a student studies business in any country in the European Union, their degree will be recognised in the UK. A few Dutch universities are gaining triple accreditations for their business degrees allowing them to enter the top 1 percent of business schools around the world.
Is Studying Business in the Netherlands making sense? The Netherlands is among the top European countries with the highest degree in English-teaching business. This is because 90 percent of the Dutch population speak fluent English, and English is the official business language of major Dutch companies. Business students in the Netherlands benefit from numerous research choices and libraries with comprehensive study materials in English. In addition, lecturers at Dutch universities are very good at promoting teaching and learning in multicultural schools, with considerable international experience. Not only do the Dutch universities have excellent student facilities, they also have strong links to the industry. Most students concentrate on Amsterdam when thinking about work experience and employment opportunities in the Netherlands. The Dutch economy, however, is far more complex than this. The world port Rotterdam is an ideal place for those who want to start a career in trade or shipping. The Hague, City of Peace and Justice, provides a secure business environment for IT, leisure, energy, and legal businesses. A business degree from a Dutch university can be one of their greatest career assets.
Where in The Netherlands can I study business? Students can find business bachelor's degrees in English at both research universities and universities of Applied Sciences. We think it's more important that they are aware of the key similarities and differences between a 3-year International Business Administration (IBA) degree at a research university and a 4-year International Business and Management Studies (IBMS) at an Applied Sciences university. Each option suits a different career path, so their choice should be primarily based on what they want to do after their business degree. The common wisdom is that IBA degrees at research universities are more academic, while IBMS degrees at universities of Applied Sciences are more practical.
More questions popping out?? Join UA Networks now and get answered all your questions by the top ranked Dutch institutions partnered with us.