When you've been living overseas or are familiar with the idea, odds are, you've already used the word "cultural shock." Society shock refers to the disorientation that you feel while encountering a new culture. This is highly common among students studying overseas and for an extended period of time, from weeks to months or even years, they would be living in a foreign society.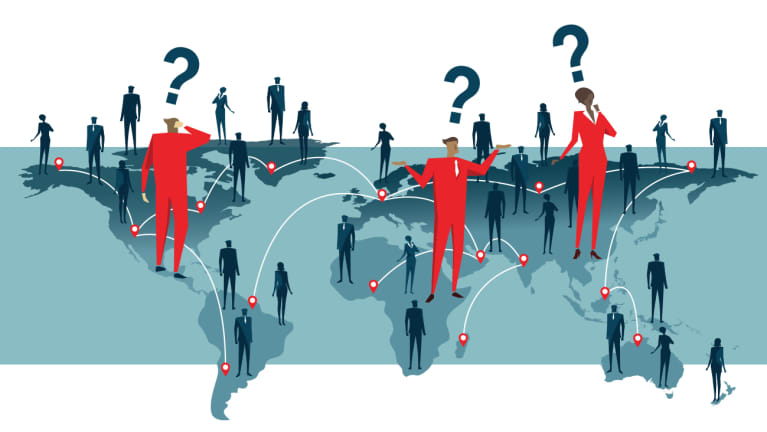 To start feeling relaxed one must certainly conform to the cultural values and ways of life. The cycle does not occur immediately. You'd know something new for weeks or experience something you're unfamiliar with so you need to conform to mannerisms and behaviors that you're not used to. You can fail to interact effectively with your boss within the first week of your studies/ internship, even with online messaging at your disposal.
Nonetheless, you should be able to fulfill the needs of your supervisor/ mentors after finding some ground at your internship / studies. You should try to wake up early and meet up with your boss during his operating hours to better connect with your employer and staff. You should also take care of the forms he needs to be approached, and then use all of your tools to meet fellow interns / students Because a remote internship comes with an unspoken desire for flexibility and responsibility, you can make sure that all of your research is arranged to ensure that you complete it and stay on track. If you have reservations, you should raise questions and you will try and find as much input and support from elsewhere as possible and actually do your best to prove your supervisor / mentor that you are able to do whatever it takes to excel.
Not only was it hard to start a new internship / education, but it is incredibly difficult to start a virtual one whose location is in a totally different world. Because virtual and remote roles are so recent, there is not much to be prepared to train interns / students alike for. Virtual culture shock is something that interns/students will experience when they take part in an overseas, remote internship / college. Encountering it is daunting and you can feel a little confused with the current fact that you have been faced with. It's perfectly natural and the idea has made understanding and experiencing the whole thing much better.