Looking for a degree that allows you to flex your creative muscles while improving your job prospects? Here are five popular creative subjects to give you a better idea of what to expect. After reading this article, you should realize that there is no need for a degree to be all theory and no practical. There are many courses out there that will give you the freedom to express yourself in new and creative ways, while still equipping you with the skills needed for your dream career.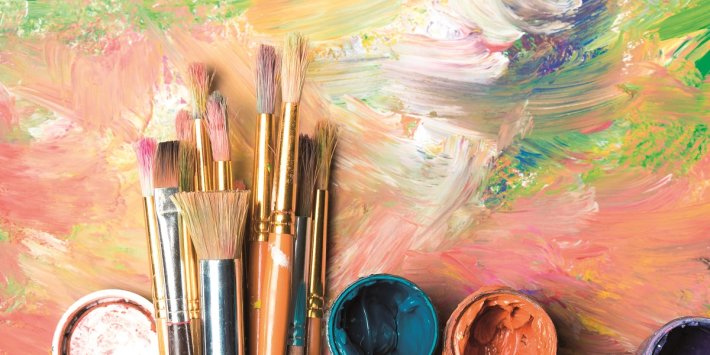 1. Media
To pursue a career in television, radio, journalism, publishing, public relations or other communications roles, a degree in media would equip you with relevant skills and knowledge. Undergraduate media courses tend to take between three and four years to complete, so you need to make sure that this is something you want to commit to.
2. Film Think of yourself as a film buff? Do you want to learn more about filmmaking? A degree in film could be the right way for you to go. It is an incredibly competitive industry, however, and it requires networking and networking with industry contacts. However, if you are driven and can prove yourself, then you should consider a degree in film.
3. Photography Studying a creative field like photography can give you a range of job opportunities that are not limited to taking pictures. A lot of employers are very interested in having a keen eye for detail, editing skills and design flair. What's great about a degree in photography is that you don't necessarily have to be a photographer. Transferable skills are highly employable, as most companies require someone with design and visual skills.
4. Art
A degree in art is typically categorized as a Bachelor of Fine Art. An art degree of any kind helps you develop your artistic skills in whatever discipline you're looking to refine. You will work on your self-expression and the interpretation of the work of another artist. Studying art will help develop your critical thinking skills and ability to interpret the world around you.
5. Music While breaking into the music industry does not always require a degree, there are many benefits to studying music. As with most of these creative fields, the degree options are broad, so it's worth taking the time to consider which discipline or area of music you are most interested in.
Like most creative industries, it pays to gain relevant work experience. So, while studying music, you should think about contacting music studios, recording studios, or music events companies to gain some professional experience. This is a great way to make contacts with the industry and boost your CV. During your degree, you will also meet like-minded individuals, which is another way of networking and hearing about different opportunities.