Holidays, summer work, weddings, sun, etc. mean the beginning of summer, but for some of you, it might be time to decide what to do with your further education. Did you ever dream of studying in Europe? If the answer is yes, let's start thinking of studying in Poland for a while! It is a cradle of higher education, whole cities are built around prestigious universities and organized around them, and finally, it offers immense cultural diversity.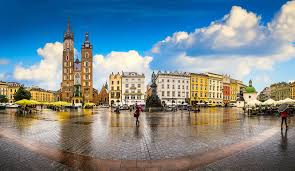 Poland provides a number of highly-rated programs to choose from and a lucrative start-up culture that could make studying abroad an attractive place for you. In reality, in the last five years, the number of foreign students in the country has grown rapidly and the start-up ecosystem in Poland has grown exponentially. Students are increasingly attracted to Poland for their studies.
Now might be a great time to pursue your higher studies in Poland, with international interest evidently growing in both universities and start-ups. Studying in Poland is your chance to plunge into one of the most exciting career environments in Europe, offering a lower cost of living, high-quality teaching, and exciting prospects in the digital industry after graduation. As the economy rises, there are plenty of opportunities for graduates in Poland to explore.
For highly qualified professionals, such as graduates, Poland provides a special job market. The country is constantly struggling with a shortage of skilled workers, leading to a crisis where there were 140,000 job vacancies looking to be filled in Poland in 2018. So, if you want to work in Poland, after your studies, you can not only enter a rapidly growing economy, but also find a wealth of job opportunities to explore.
Choosing the right programme and the right country for your higher education is crucial and now it's clear why we think Poland can be a good option. You are bound to improve your career with a promising market, impressive start-ups, and top-ranked universities by studying in Poland. If you dream of going abroad and being autonomous while studying then it will be worth your while to look at Poland closely. With so many universities offering quality education at affordable costs you are sure to come across some options that will suit your profile and your budget for sure!