Hotel management courses are becoming increasingly common among students for a variety of reasons. The booming hotel industry offers benefits such as meeting new people, lucrative packages, and so on. Most aspirants want to study hotel management abroad because having foreign experience increases the chances of landing a job in the industry.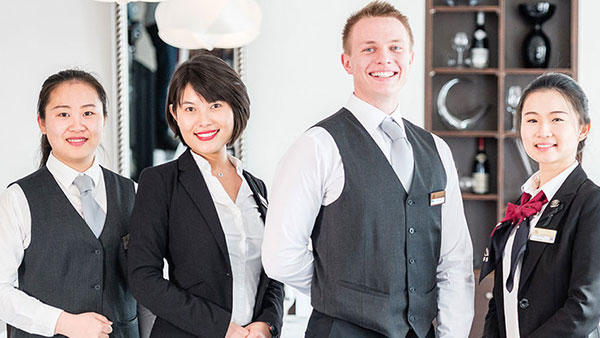 Because of globalization and people's rising travel desires in recent years, the hospitality and hotel management industry is one of the fastest-growing industries in the world. Hotel, spa, and restaurant options are evolving to meet the demand and needs of the public. As a result, the demand for qualified professionals is skyrocketing both domestically and internationally.
Taking a hotel or hospitality management course abroad is one of the easiest ways to ensure that graduates have a career. A hospitality course can be taken from anywhere in the world and will assist an applicant in pursuing a successful career in the hospitality or hotel management industries. There are many positions in the field of hotel management, depending on the applicants' educational credentials and experience such as Hotel Director, Hotel Revenue Manager, Chef, Food and Beverage Manager, Baker, and so on. Candidates must receive appropriate academic qualifications from a good hospitality school or university in order to work with some of the leading companies.
Abroad is a preferred destination for students pursuing hospitality and hotel management courses because of its top-notch hotel and hospitality institutes and high-quality education. The institutes' courses are customized to suit the employability needs of students in the industry. After completing a hotel or hospitality management course, students should expect exciting opportunities all over the world.
Apart from academics, students from all over the world have the chance to meet people from various cultures and share their experiences, if they pursue their higher education abroad.