The increasingly international and interconnected world of student recruitment continues to create new opportunities and challenges for institutions of all kinds, and 2018 was another year of great change in both digital marketing and education. One of the most significant ways branding and marketing of higher education has changed in recent years has been in the online space, using a variety of new platforms for external engagement and communication. The terms "social" and "digital" refer to the use of both social media and digital marketing more generally, and include the role of effective and intuitive websites. Institutions are making greater use of social media and digital platforms like Twitter, Facebook, YouTube, and podcasts to market their programs, while website design and interface is proving a crucial component in how colleges and universities present themselves to prospective students. In early days, the social media landscape tended to fluctuate quite a bit. New sites and apps were introduced and rapidly gained popularity, only to quickly fade away and be replaced by the latest trends.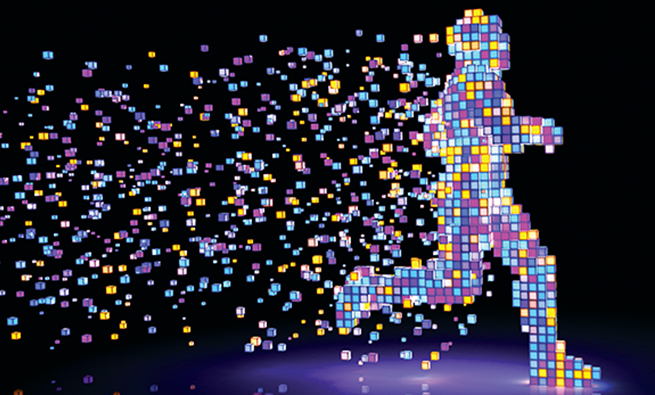 One of the biggest advantages of digital marketing, and the key to its success, is that marketing through digital mediums allows for personalization and creativity on a scale never before imagined. With digital marketing, you can react and respond to emerging trends and engage with students directly. But with so many digital marketing tools to choose from, it can be difficult to identify the most relevant approaches for your individual needs, leaving university marketing professionals frustrated by a surplus of options.
Digital tools also embed the building of a community in the recruitment process with their high personalization and tracking capabilities. Building new markets takes time and consistent presence, and digital marketing provides that critical continuity in communication and engagement. Fradkin notes, "It is important for us to have an integrated marketing and communication strategy as it can easily take up to three years for students from a new market to show-up on our campus. Digital marketing allows us to continuously communicate with prospective students and improve our approaches." Away from the social media battleground, the development of search marketing in the near future is largely predicted to revolve around the continued rise of voice search. Over the past number of years, the increased use of voice search assistants on mobile and desktop like Siri, Cortana, and OK Google has cause a shift in how people search for things on the internet, with more emphasis on localized queries, answers to questions, and real speech. Improving the SEO increases the visibility of recruiting ads. There are many simple ways to do this, but one of the most important is making sure your website is mobile-optimized. One final big thing to look out for in the digital world is the long-awaited arrival of 5G – or fifth generation – mobile and internet technology. While it will take time for 5G to become the standard across the globe, it's exciting to think about what this sort of speed and connectivity could do for recruitment.
UA Networks partners with many universities in Europe and uses digital marketing for promoting the network among the educational agents. The research and practice of digital marketing is improving with the advancement of technology. The advancement in technology fosters multifaceted opportunities and at the same time poses unprecedented challenges for the marketers.