Portugal, officially the Portuguese Republic is a country located in southwestern Europe. Portugal is a beautiful country with 1,200 km of coastline. Between the shore and the beautiful mountains you can find everything from farmland to valleys. There is nothing lacking in beauty and the mild climate makes living and studying in Portugal a life of ease.  It is a developed country with a high-income advanced economy and high living standards.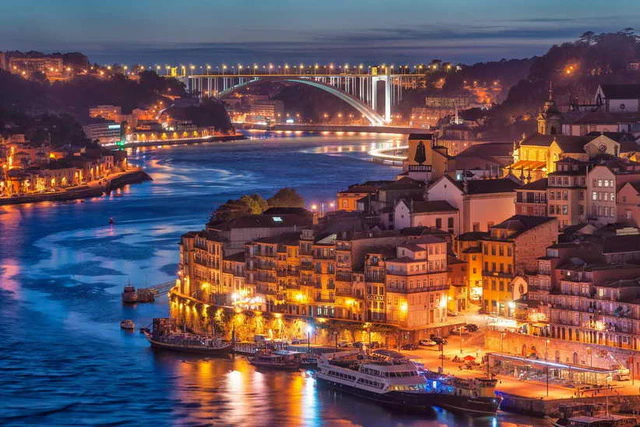 It is the 4th most peaceful country in the world, and its state is the 15th most stable one, Portugal is defined as a Mediterranean climate. And is one of the warmest European countries. Portugal is also known for having decriminalized the usage of all common drugs in 2001, the first country in the world to do so. Portugal is among the top 20 most-visited countries in the world, receiving an average of 20,000,000 foreign tourists each year. In 2014, Portugal was elected The Best European Country by the USA Today.
Tourist hotspots in Portugal are: Lisbon, Cascais, Fatima, Algarve, Madeira, Porto and the city of Coimbra. Lisbon attracts the sixteenth-most tourists among European cities [ According to International English Proficiency Index, Portugal has a high proficiency level in English, higher than in countries like Italy, France or Spain . Portugal is among the top places of origin for international students. All higher education students, both domestic and international, totaled 380,937 in 2005. Portuguese universities have existed since 1290. The oldest Portuguese university was first established in Lisbon before moving to Coimbra. Portugal ranks 12th in the best public health systems in the world, ahead of high developed countries like the United Kingdom, Germany or Sweden.
The beautiful scenery, exciting mixture of old buildings and new life, and the affordable lifestyle that accompanies studying in Portugal are just a short list of the advantages for international students in Portugal. Many international students are now considering Portugal as the country they wish to expand their studies in, taking advantage of their higher education system that includes a number of universities with top-class reputations. International students choosing to study in Portugal will be impressed by the low cost of tuition and the equally affordable cost of living. Students who study in Portugal will have access to significant discounts to the metro, to museums and even to historical locations.
Due to the emphasis on education and culture, there are several ways that international students studying in Portugal can become a part of the life of Portugal. The Portuguese have a well- deserved reputation for being hospitable. You'll be warmly received by the locals. If you study in Portugal there are opportunities that you gain access to over here. While you do your degree, there are hundreds of start-ups and small companies who would love to welcome you into their team. Whatever language you speak, it is a language that will be useful to these companies that are trying to grow across the world. After your degree, if you get good grades, network hard and learn Portuguese, doors will be open to you both in that local start-up scene and in larger international businesses in some of the new world's monster economies, like Brazil and Angola.
UAN partners with various top universities in Portugal to provide excellent program options for its consultants. UAN offers excellent options for arts, polytechnic, engineering courses. Subscribe with UAN today to give your students the opportunity to gain a successful future!