French wine!! Yes, the world class French wine! Pursuing a course in wine management at place that is world-renowned wine-growing region is just amazing! Wine has been around for thousands of years in the countries on the Mediterranean but France has made it a part of their civilization and has considered wine-making as an art for over two thousand years. All common styles of wine – red, rosé, white (dry, semi- sweet and sweet), sparkling and fortified – are produced in France. France is the source of many grape varieties such as Cabernet Sauvignon, Chardonnay, Pinot noir, Sauvignon blanc, Syrah. The demand for some of the prestige wines from Burgundy and Bordeaux is very high. They have the best quality wine. France has one of the oldest systems for protected designation of origin for wine in the world and strict laws concerning winemaking and production and many European systems are modeled after it.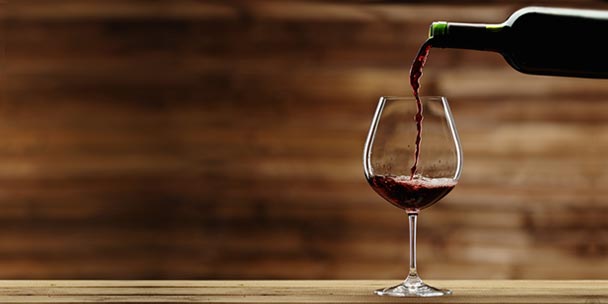 The Wine Management course is geared towards recent graduates and students who wish to start a career in wine management but have no specific prior experience in the wine industry. The Wine Management programmes prepare graduates to become capable specialists who trade in wines and spirits, market their products innovatively and play managerial roles in all divisions of these demanding industries. Field trips in France, Professional conferences top managers in the industry, Trade fairs are some of the highlights of the course. There are Wine & Spirits Business Lab, a Wine & Spirits store and a tasting room facility in the University. The courses also include some of the important aspects like Legal Protection: Brand, model, and design Introduction to the Law of Contracts, Wine & Spirits Marketing which are very necessary to work as corporate specialist in the industry.
Graduates from the Wine Management will become corporate specialists in the Wine & Spirits industry, with the knowledge required to sell a product as unique as: wine, allowing graduates to hold various positions such as Brand manager, Import-export manager, Commercial agent, Administration and finance manager, communication manager, Public relation manager, Wine & Spirits shop Manager.
International programs available in this field are MBA Wine & Spirits Business, MSc in Wine Management, and Bachelors in Wine tourism. All these courses are dedicated to the research and training of professionals in the Wines & Spirits sector. Associate with UAN to establish connection with the 1 st international institution dedicated to training and research in Management of Wines & Spirits and pursue a career in the wine and spirit industry.