The use of digital technology in the recruitment practices and learning process in formal teaching is highly dependent on the ability of educators. Introducing it without jeopardizing the richness of the counselling and learning environment, namely the attention that students need to follow the flow of argumentation and to guarantee the quality of the inquiring is essential. Although many educators are looking up to technological devices and applications to enhance their recruitment of students and promoting their institution among students, there are not so many studies that try to understand the integration and the actual results of m- learning practices from the educator's standpoint. Ever since it started integrating technology in education it has a played a key role in revolutionising the education industry. Be it in the form of being in touch with parents for all the information that needs to be communicated or now when student can actually access all their recruitment related content on these devices in their hands. As a part of tech integration on the basis of utility with the use of mobile devices is the presence of cloud, the ability and features to make sure students can access various learning management systems, e- documentation with multiple features, individual student modules.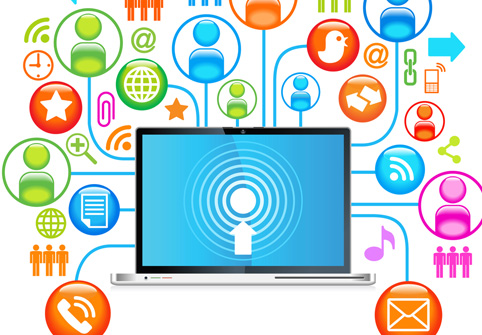 How it changes the whole look of overseas recruitment process?
Having access to cloud means being able to transact the information from anywhere at anytime
The ability and features in a device that can align to the needs of various recruitment management systems
Allow real-time updates that are useful to students and educators regarding the process of each application status
Individual mobile modules gives students the chance to work at their own pace, taking extra time in the areas where they need more assistance from the university
Communication is the key and m- recruiting allows it effectively by giving access to timely communication between educators and students
Technology is turning the old learning techniques on their heads at dramatic pace, uncovering new dimensions of learning and personal growth. As technology is becoming main stream, the learning efficacy will increase, and the training cost reduces. Mobile phones have completely dominated our lives from communication and entertainment to socializing and learning. Through integrating mobile technology with overseas recruitment the students gets various study options and information regarding it in a detailed manner. As a global educational consultant, the agents will get student leads without going behind the students and gets the opportunity to counsel them through online means of communication which makes the whole process of overseas recruitment simpler and more effective. UA Networks is an all-in-one recruitment suite that features an excellent database of students, universities & agents along with a multifaceted communication platform and a rigorous application processing tool to top it off. A unique product that brings together all the facilities and services required to effectively manage the student recruitment process for its associated partners.